Skip to content
Evolve collaboration with Girls X Tech & Canva for Design Bootcamp
Evolve with Girls X Tech for women empowerment
Evolve aims to fix environment-related issues and promote sustainable living. But that's not it. Keeping a holistic approach, as a social enterprise, it works for other pressing issues like gender equality, women empowerment, poverty eradication, etc.
Ways through which Evolve works for issues other than environment-related are-
Evolve's vision is to create Smart sustainable villages by involving rural families for the production of their plantable stationery. It leaves no member behind. It supports organic farming and gives recognization to the farmers, employs women, & educate their children.
Through social media sites, it aims to create awareness about the social issues prevailing & encourage people to take action for it. So far so long, it has been working for sustainability and empowering women since 4years.
Become a member of Evolve community.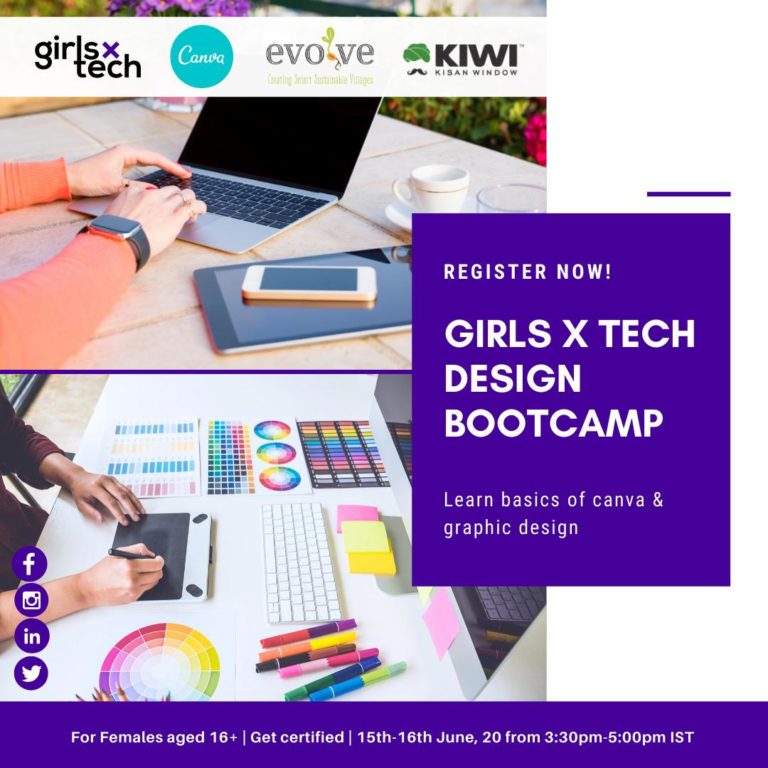 New collaborations with Girls X tech
Recently, Evolve & Girls X tech have come up together for a Girls x Tech Design Bootcamp. It is a certified 2-day virtual session of learning basics of Canva and graphic designs in partnership with Canva. It's on 15 & 16 June 2020, timing 3:30–5 pm IST for girls aged 16+ years. It aims to develop a girl into a future professional designer. The main key learnings in the Bootcamp will be creating effective presentations, resumes & much more.
Register now as it's free of cost.
About Girls X tech
Girls x Tech is a non-profit organization based in Punjab, India. They believe in a future of equal opportunities and has a goal to connect females with technology through tech-education programs based on skill development and community awareness. They promote women empowerment. The programs include Bootcamps & scholarships. Join the movement and be a changemaker. You can even give donations to support the bright future of a girl and providing her with an opportunity.
With a common purpose to empower women, Evolve invites every girl to take the Girls x Tech Design Bootcamp, learn a new skill, become socially & financially stable and get recognized.
Let's Evolve together to the best version of ourself!