Skip to content
Culture preservation through Kahaani project under Evolve
Culture preservation through 'Kahaani' '
'Sanskriti' is a Hindi term that means Culture in English. India is a diverse country and has 29 states with different cultures present in it. If we talk about Indian culture, it is so vast and abundant in variety that even as a citizen of the nation, we are not fully aware of all. Our rich civilization is an achievement that makes us unique. And as an Indian, we all should cherish and remember it.
Cultural preservation is essential so that we can remember our history, roots and how we all started as a society. It's not just a responsibility of a higher authority for preserving but should be every member's mission to make sure their culture is represented and recognized by others. Each person belongs to a community and culture is, what we can call the essence of it. Now, there are many ways to preserve and promote our civilization and introduce it to the future generation. Using different mediums like books, movies/documentary, art and museums, old heritages, and verbal communication are good examples of conserving.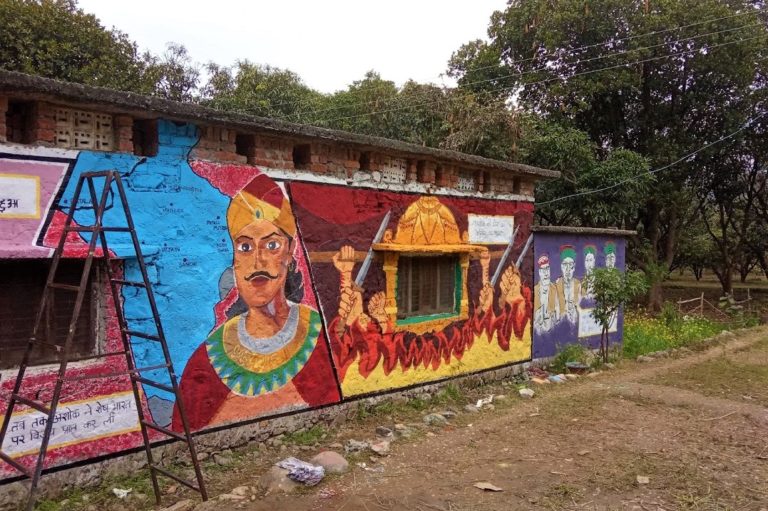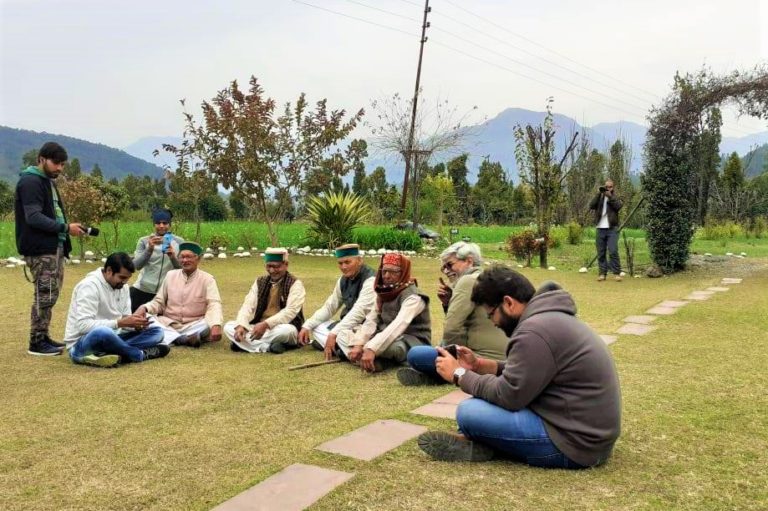 For the same purpose as above Evolve Foundation, a social enterprise came up with a project named 'Kahaani' in 2019. Based in Uttarakhand, the project aims to preserve the customs of small villages of the state by painting walls of their houses. Kahaani means story, and that's how it works. They spend time and communicate with the villagers and ask them to share their old stories and then use it for inspiration for the artworks.
Kahaani invites artists as volunteers where they can showcase their talent and help for the cause as well. It is also open for any person who wants to share their community's story and be a part of the change. While promoting the traditions of the village, it also benefits rural tourism. Art is a great way to express thoughts and stories. Kahaani strives to work in the same direction and achieve visually beautiful results in the end.